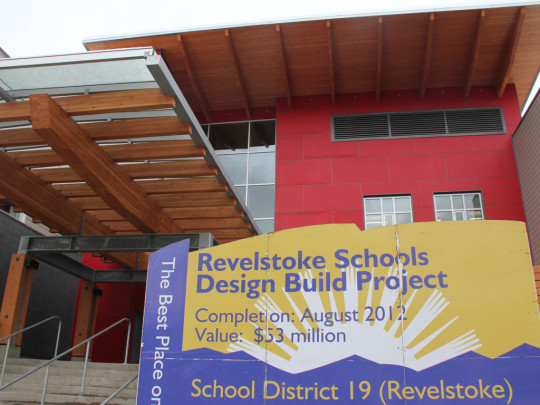 DSC Security Alarm System
64 zones with 2 partitions and 85 security devices attached to the zones.
CCTV Cameras
20, wide-angle, high-resolution cameras.
Proximity Card Access (Kantech)
6 readers at the entrances,
5 control access doors and 1 elevator.
Network Switches
12x48 port switches.
Wireless Access Points
9 wireless access points to cover the entire school on 3-floors.
Cat6 Cabling
Over 600 cat6 cables, including VOIP connections.
Fibre and Copper Backbone
Fibre between all the multi-communication rooms; to the administration building and to the Revelstoke Elementary schools.
Revelstoke Secondary School Website